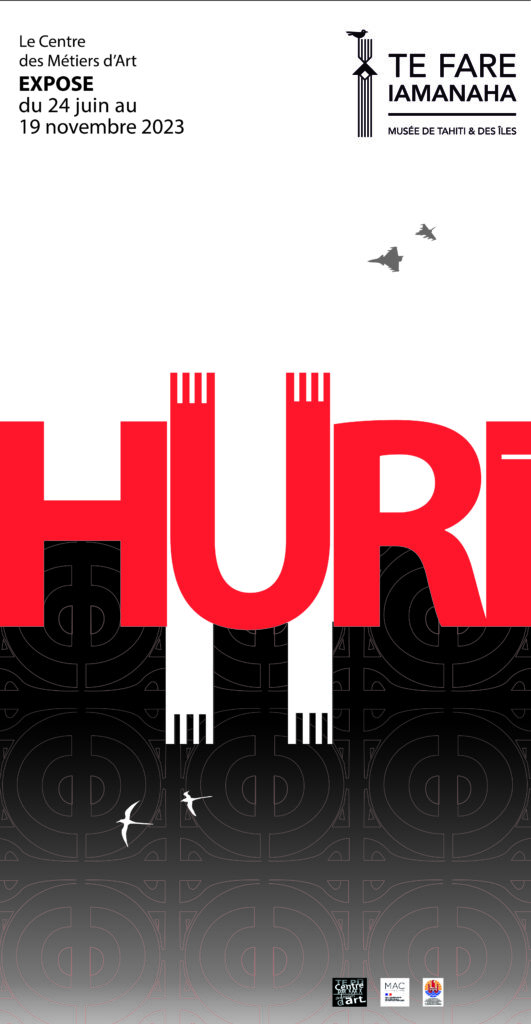 Huri: a snapshot of Polynesian society
Saturday 24 June 2023
@ 9 h 00 - 17 h 00
Teachers, former students and future graduates of the Centre des Métiers d'Art are exhibiting in Te Fare Iamanaha's temporary exhibition hall from 24 June to 19 November 2023. After "Manava" (in 2013) and "Orama" (in 2016), Te Fare Iamanaha is delighted to welcome "HURI", which will show how Polynesia sees and thinks itself in 2023.
Te Fare Iamanaha offers educational visits for schools on Tuesdays. The visits are designed to provide students with an immersive and educational experience that will help them better understand the history and culture of Tahiti and the surrounding islands.
Enhance your visit with our audio guides. Information is available at the museum reception.
For school visits, educational materials are also available.
If you want to discover Polynesian culture
and immerse yourself in its history,
don't hesitate to buy your ticket to TE FARE IAMANAHA!
Explore the exhibitions at your own pace and access detailed information about the artworks through descriptions and high-resolution media.
Come and see the new museum
Punaauia, Pointe des Pêcheurs
Téléphone : +689 40 548 435
Email : secretdirect@museetahiti.pf