Date / Time
Date(s) - Friday 6 November 2020 to Sunday 25 April 2021
0 h 00
Opening hours
Categories
Import in
+ ICal + Google Agenda
From the 6th of November 2020 to the 25th of April 2021, the Museum of Tahiti and her Islands invites you to discover our brand new exhibition: Fa'aiho ta'u tufa'a.
Fa'aiho, means "regain consciousness", or "enlighten". Tufa'a refers to the notion of heritage. This exhibition thus offers a reflection on the confrontation of both contemporary and antique works of art. You will have the opportunity to discover the Polynesian culture through the eyes of 22 contemporary artists as well as antique Polynesian pieces held at the Museum. Four themes were explored by the artists: Tiki-ti'i, ornaments, canoes and music. Unique pieces of artworks have been created especially for this event.
French Polynesia is known worldwide for its attachment to culture, knowledge and heritage. During these unsettling times, it seemed primary to us to offer a safe place of dialog, comprehension to project ourselves in the future. Come and join us on this adventure.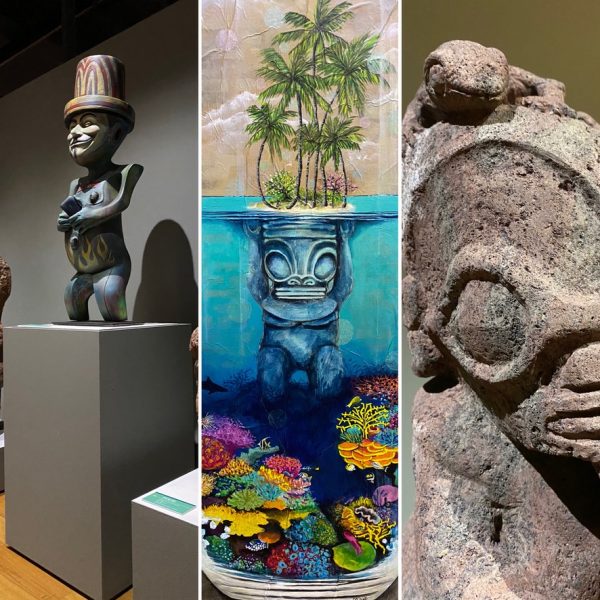 Opening hours
Tuesday to Sunday between 9am to 5pm
Guided tours
Guided tours of the exhibition, for 4 to 5 people, can be booked on our website or directly at mediation@museetahiti.pf . Payment is to be made at the front desk the day of the visit.
Prices
Children under 18: free entrance
Students: free entrance
Adult: 600xpf
Guided tours ( only on Friday at 3pm)
Children under 18: 600xpf
Students: 600xpf
Adults: 1200xpf
For further inquiries, please contact us at mediation@museetahiti.pf .