Date / Time
Date(s) - Friday 26 November 2021 to Saturday 4 June 2022
9 h 00 - 17 h 00
Opening hours
Categories
Import in
+ ICal + Google Agenda
« Escales en Polynésie » by Titouan Lamazou
The Musée de Tahiti is pleased to host the exhibition "Escales en Polynésie" by Titouan Lamazou from November 26, 2021 to June 4, 2022.




A committed artist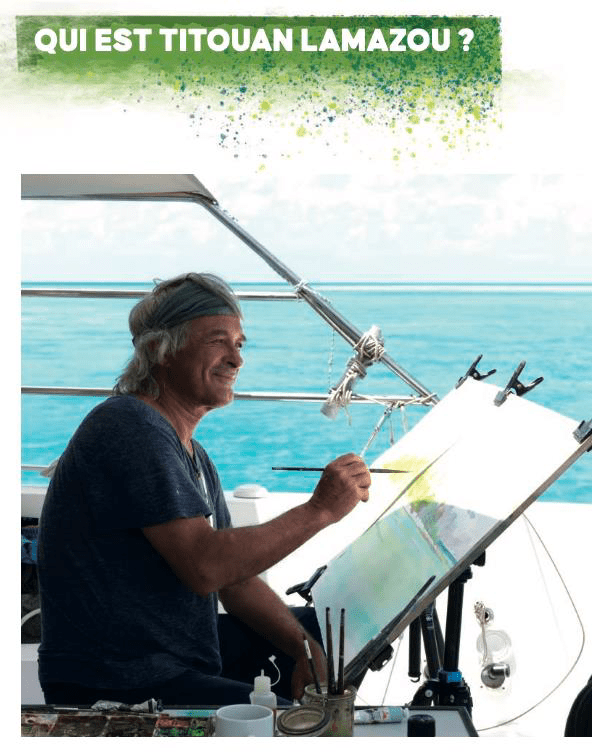 A traveling artist, Titouan Lamazou will present the works he has created in recent years throughout the 5 archipelagos of French Polynesia. Nearly 200 works, paintings and sketches, extended by the texts of his daughter, Zoé Lamazou, will retrace his last stays in our waters. Landscapes, fauna and flora, but also portraits of anonymous people or writers, will be displayed by archipelago, giving visitors the opportunity to discover the artist's universe but also the diversity of our islands's landscapes.
The exhibition is conceived as a hymn to the beauty of our islands, but it is also an opportunity to recall their fragility and specificities. Beyond the plastic approach of the painter, the challenge is also to propose an exhibition for the general public with an educational vocation. Indeed, if Titouan Lamazou is known for his career as a navigator, his artistic work is also characterized by his commitment as a UNESCO artist for Peace.
Guided tours and meetings with the public
The artist will offer a series of guided tours, followed by meetings with the public and signing sessions for the newly published book "Escales en Polynésie".
Limited edition lithographs and a series of gift items will also be offered exclusively at the Museum store.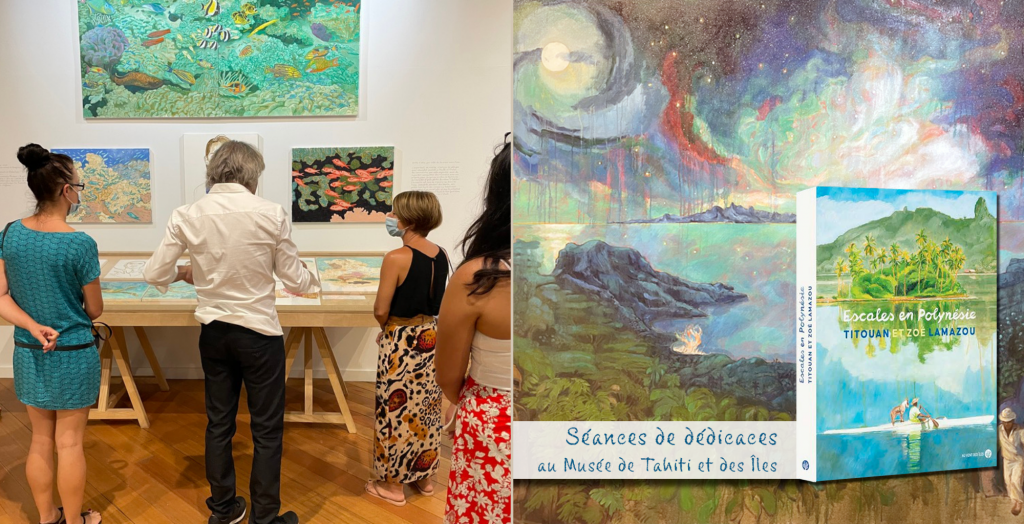 Guided tours for 20 people maimum on Saturdays from 10:00 a.m to 11:30 a.m.
November 27
December 04, 11, 17
January 15 & 29
February 19
March 12, 19 et 26
April 09, 23 et 30
The guided tours will be followed from 11:30 a.m to 1:00 p.m by book signing sessions and signing of lithographs.